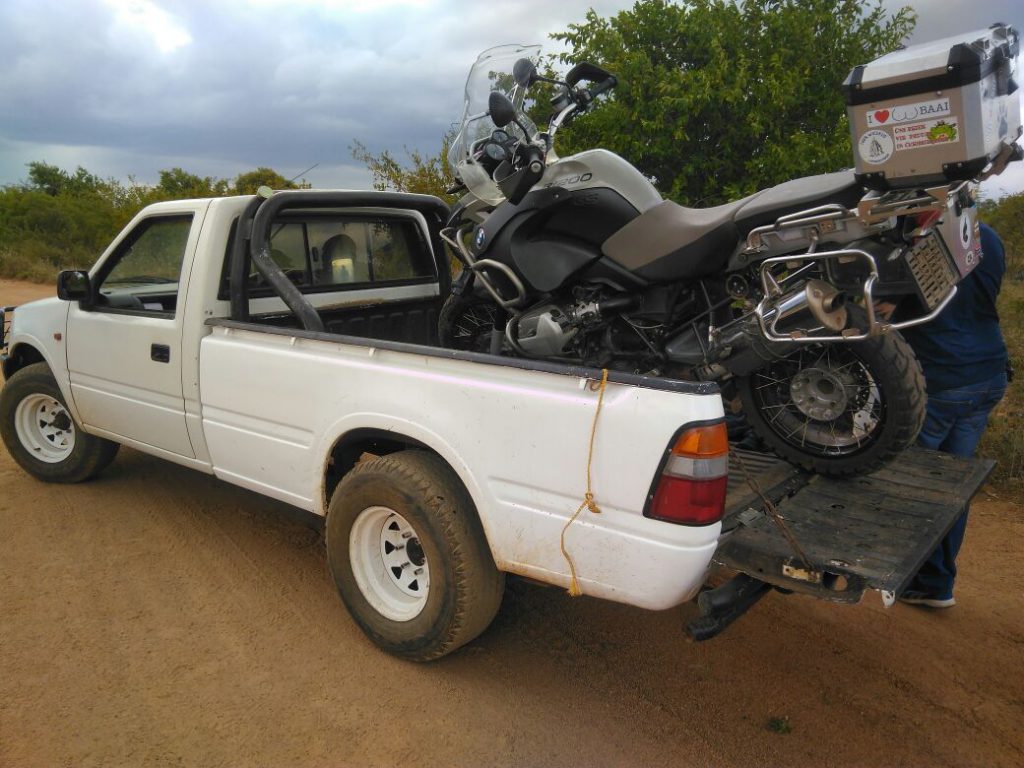 15-02-2018 GAC recieved a phone call from a home owner that was in need of some GAC magic.
A BMW Motorcycle that was securely parked in the garage was stolen during the early morning.
GAC dispatched their track and trace team to the location of where the complainant was residing.
The officer started to follow the tracks on foot. The officer walked for a distance of 7.7 km when he noticed, suspects loading a motorcycle that matches the description of the stolen motorcycle on a white pick up
The officer immediately intervened and managed to apprehended one suspect.
The owner was notified and confirmed that the motorcycle does belong to him. The white pick-up and the suspects were handed over to the local SAPS
Well done to all the officers that were involved, through hard work and pure determination your efforts led to great success
READ MORE:
SERVICES
"LET US PROTECT WHAT IS YOURS"
CONTACT